The items below are taken from the Government's Drone Program 2018
---
Single European Sky (SES)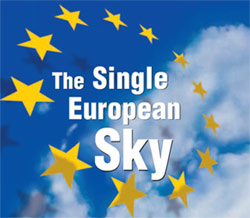 The legislative package on Single European Sky was adopted in the EU in 2004. It has laid the foundation for a number of improvements in Norwegian and European aviation through harmonization of safety requirements and technical standards.
The overall objectives of the Single European Sky legislation are:
Significantly increase the security level
Halve the cost of air navigation services
Reduce the environmental impact
Double traffic flow capacity / reduce delays
---
SESAR – Single European Sky ATM Research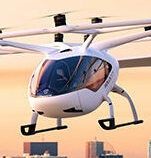 SESAR coordinates and organizes all research and development in the EU related to air traffic management. The organization currently consists of around 3,000 researchers and other experts inside and outside the EU.
SESAR's research program aims to deliver safe, functional and technological solutions for aviation. In collaboration with the drone industry, SESAR has designed a vision for drone operations in the future called U-Space. With U-Space, researchers seek to enable complex drone operations in cities and urban areas through a high degree of automation and secure technology.
(Photo: Volocopter)
---
U-Space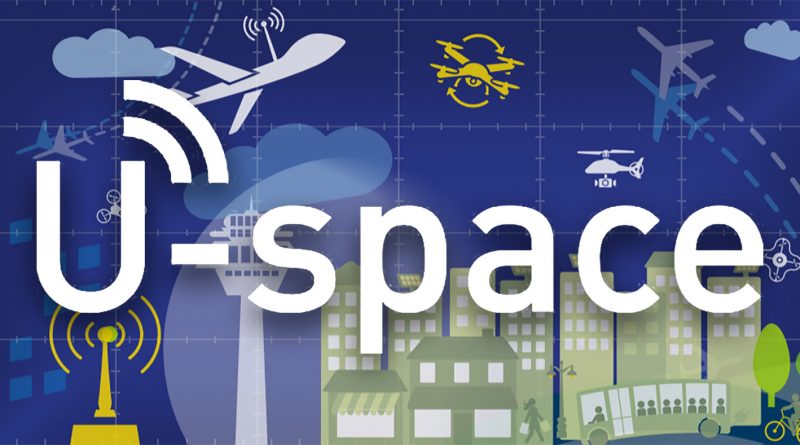 U-Space is a set of services and technical systems designed to support the safe and efficient integration of drones in the airspace. The services depend on digitization and automation of functions, both in airborne and ground-based elements. U-Space creates a framework to support drone operations by integrating drones and manned air traffic in the same airspace, as well as by creating an interface between drone traffic, the air traffic service and relevant authorities. U-Space is not limited to airspace at low altitudes, but it is expected that the bulk of traffic will take place in airspace up to 120 meters.
SESAR has made the framwork for U-Space. The concept enables complex drone operations with a high degree of automation in all types of operating environments, especially in urban areas. When U-Space is fully integrated, a wide range of drone missions, which are currently banned from being carried out, will be possible due to a fully automated and robust aircraft ecosystem.
The European Commission, EASA, authorities in the EU / EEA countries and players in the drone industry are discussing how U-Space can be introduced gradually with a view to a full implementation of the concept by 2030.
---
Geo-fencing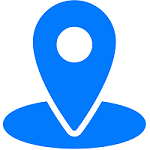 Geo-fencing consists of geographical limit values that limit where a drone can fly – both in the horizontal and vertical planes. Geo-fencing can be used to keep drones inside or outside a specific area, such as embassies, prisons and public buildings. The area can be permanently or temporarily delimited.
The limit values are connected to the navigation system used by the drone so that it cannot cross defined limits during flight. Geo-fencing is considered a suitable tool to prevent drones from entering areas where flying is not permitted.
---